YFS Home-Based Head Start provides services in 7 counties in western South Dakota
Administration
Youth & Family Services
Home-Based Head Start
1920 N. Plaza Blvd.
PO Box 2813
Rapid City, SD 57702

605-342-4195
800-568-0202
Custer County / Fall River County
346 S. Chicago St
Hot Springs, SD 57747
605-891-0496
Jackson and Haakon Counties
809 Main Street
Kadoka, SD 57543
605-488-9118
Lawrence County
236 W. Jackson Blvd.
Spearfish, SD 57783
605-722-1528
Meade County
2112 Dolan Creek Rd
Sturgis, SD 57785
605-490-2600
Pennington County
1920 N. Plaza Blvd.
Rapid City, SD 57702
605-342-4195
800-568-0202
YFS Home-Based Head Start

YFS Home-Based Head Start is a federally funded, no-cost, parent-focused program that serves low-income children, ages 0-5, and their families.
• Caring, highly qualified home visitors work with parents and children in their homes. They plan and share activities that benefit the educational lives of the children.
• Home visitors work with children and their families on a weekly basis to develop their skills and set individual goals for each child.
• Home-Based Head Start recognizes the parent as the child's primary teacher, educator and advocate.
• Working hand-in-hand with the home visitor, parents are able to continue teaching educational activities between home visits.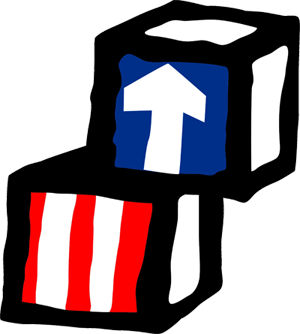 Head Start Child Development and Learning Framework
Early Learning Outcomes
Youth & Family provides effective learning experiences that support critical early learning outcomes throughout the continuum of learning for infants, toddlers and preschoolers. Comprehensive educational programming is designed to support skill development, behaviors, and knowledge that promote early childhood development and school readiness. Education strategies focus on all areas of development, including approaches to learning; creative arts expression; English language development; language development; Literacy knowledge and skills; Logic and reasoning; mathematics knowledge and skills; Physical development and health; science knowledge and skills; social and emotional development; and social studies knowledge and skills.
Parent, Family & Community Engagement
Youth & Family Services recognizes the benefits of building strong, healthy relationships with families that support family well-being, strong relationships between parents and their children, and ongoing learning and development for both parents and children. Our approaches, grounded in positive, ongoing, and goal-oriented relationships with families, are systemic and integrated across program foundations and program impact areas to promote more positive family engagement outcomes, ultimately resulting in children who are healthy and ready for school.
Program Design & Management
Youth & Family Services Head Start and Early Head Start programs are designed to meet the community's needs and the regulations. Oversight and ongoing monitoring ensures that programs manage their finances, support the staff, and improve the lives of children and families.