YFS Rapid City Head Start
Head Start is a federally funded, no-cost, parent-focused preschool program that serve low-income children, ages 3-5, and their families.
• Goals include increasing social skills and school readiness for young children while increasing the self-sufficiency for families.
• Caring, highly qualified teachers design curriculum and activities that are fun, developmentally appropriate, and individualized.
• Rapid City Head Start recognizes the parent as the child's primary teacher, educator and advocate.
• Parent involvement is a strength of Head Start and parents are encouraged to be actively involved.
• YFS has sponsored Head Start services in the Rapid City area since 1984.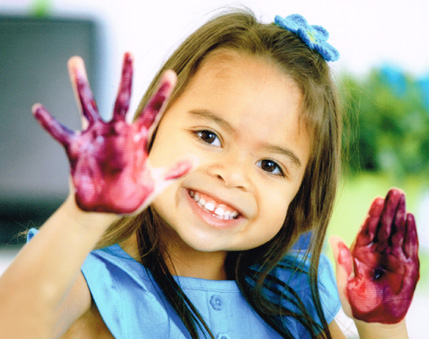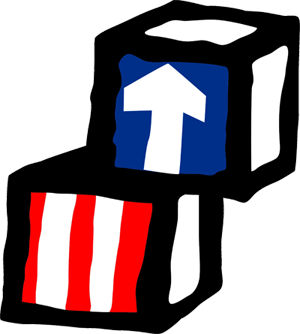 Preschoolers

• Head Start offers 3 and 1/2 hour sessions, four days a week in a preschool environment.
• Extended day option available at multiple sites.
• Breakfast or lunch and/or a nutritious snack are offered in all sessions.
• Rapid City Head Start will assist families who need transportation by busing as many children as possible.
Head Start Application
YFS Head Start gives priority to families who meet the household income guidelines or have children with disabilities. Income guidelines are established by the federal government each year. All services are free of charge for participants who qualify.
Contact Rapid City Head Start
Stop in or call the desired location
Monroe Site
605-341-6448
410 E. Monroe St.
Rapid City, SD 57701
Plaza Site
605-342-4195
1920 N. Plaza Blvd.
Rapid CIty, SD 57702
East Adams Site
605-342-4233
120 East Adams St.
Rapid City, SD 57701

Douglas Site
605-923-2894
421 Don Williams Dr.
Box Elder, SD 57719
Send Mail
Youth & Family Services
Rapid City Head Start
PO Box 2813
Rapid City, SD 57709-2813

Head Start Child Development and Learning Framework
The guiding principles of the Framework have been fundamental to the Head Start program from its inception in 1965. These principles provide the foundation for program policies and practices that prepare young children for success in school and beyond.
Each child is unique and can succeed.
Children are individuals with different rates and paths of development. Each child is uniquely influenced by their prenatal environment, temperament, physiology, and life experiences. With the appropriate support, all children can be successful learners and achieve the skills, behaviors, and knowledge described in the Framework.
Learning occurs within the context of relationships.
Caring families, teachers, and other adults matter in a young child's life. Responsive and supportive interactions with adults are essential to children's learning.
Families are children's first and most important caregivers, teachers, and advocates.
Families must be respected and supported as the primary influence in their child's early learning and education. Their knowledge, skills, and cultural backgrounds contribute to children's school readiness.
Children learn best when they are emotionally and physically safe and secure.
Nurturing, responsive, and consistent care helps create safe environments where children feel secure and valued. In these settings, children are able to engage fully in learning experiences.